Baby Poi
---

CV

Cycling

Recumbents

Unicycling

Juggling

Other Links

---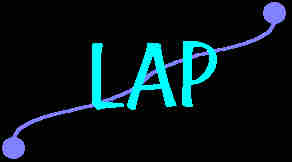 In an effort to make poi more interesting, I enlisted the help of my 14 month old daughter Jenny and her 9 month old second cousin Toni. This is what reins were invented for ...
DISCLAIMER: No babies were harmed during the creation of this page.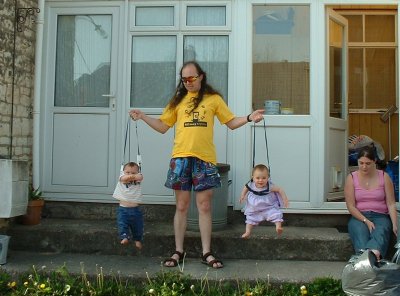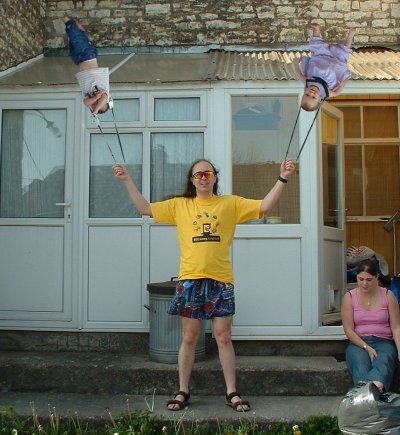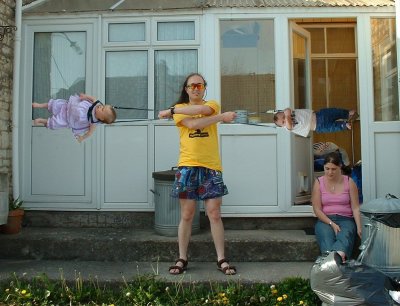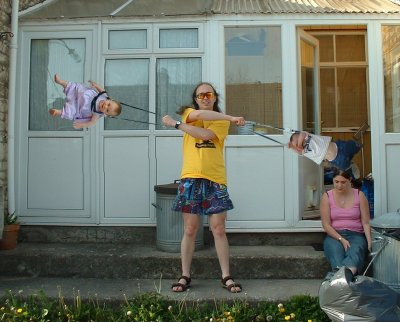 ---
Danny


CV

Cycling

Recumbents

Unicycling

Juggling

Other Links


Note on browser compatibility - I hope that this site will be easily accessible in all browsers. If you experience any problems viewing this site, please let me know what the problem is, what browser you're using and, if possible, where I can obtain a copy for testing.