Cycling
---

CV

Cycling

Recumbents

Unicycling

Juggling

Other Links

---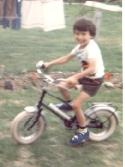 I learnt to ride on the same bike as my mother, all 5 of her siblings, her cousins, my two sisters and quite a few of my cousins (left). They built them to last in those days. I stopped cycling as a child at the age of 13, when my parents bought a house at the bottom of a hill. A lazy teenager, I passed my driving test 3½ months after my 17th birthday and expected never to ride a bike again.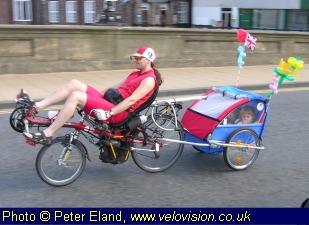 The following year I went to university. I couldn't possibly afford a car and eventually decided that a bike would be the best way to get around. On 2 May 1992 I bought my first adult bike.
I have never owned a car and intend that bikes will be my primary mode of transport for the rest of my life. I still drive occasionally, but can't sit behind the wheel of a car for long without longing to be on a bike.
Cycling Links
FAQs
Cycling Organisations and Events
Magazines
Miscellaneous
---
Danny


CV

Cycling

Recumbents

Unicycling

Juggling

Other Links


Note on browser compatibility - I hope that this site will be easily accessible in all browsers. If you experience any problems viewing this site, please let me know what the problem is, what browser you're using and, if possible, where I can obtain a copy for testing.